About Idukki Olympic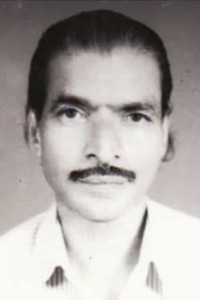 K.G. Gopalakrishnan Nair
Founder President
Idukki Olympic Association was founded in the year 1975 by Shri K G Gopalakrishnan Nair. He was the first president of the Idukki Olympic Association. At that time he was also serving as the Secretary of District Sports Council, Idukki. He remained at the helm of Idukki District Olympic Association for 2 decades. During his tenure, he worked hard to strengthen and expand various sports associations in Idukki. He was instrumental in integrating the efforts of District Olympic Association and District Sports Council in nurturing excellent coaches and developing coaching infrastructure. His efforts did wonders as many sportspersons rose from Idukki and scaled great heights representing India at world level especially in Olympics.
Shri G S Gopalakrishnan Nair was succeeded by J S Olickan, another sports enthusiast who left no stoned unturned in taking forward all the good works initiated by his predecessor. As a result this big district with a small population who are at always odds with it challenging geography continued to script incredible success stories in various sporting discipline at all levels.
He was succeeded by K Ravindranathan Nair who later passed the baton to Shri Sreekandan Nair. Shri K L Joseph took over from him and was succeeded by Shri Sarath U Nair. Under each one of them Idukki continued its surge.
Idukki has sports blended in its blood. District has numerous sports clubs, stadium, clubs and grounds of premium quality. Olympians Shiny Wilson, Athlete siblings K M Binu & K M Beenamol, Preeja Sreedharan, S.Gopinath(Rtd IG of Police) International Volleyball Player, Mr. Shijas Ahammed, M.K. Manuel, Binu Jose, Tinu Jose, footballer P A Salikutty and aquatic Baby Varghese hail from Idukki.