About Kerala Olympic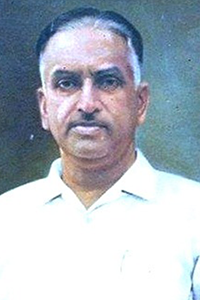 Lt. Col. P. R. Godavarma Raja
Founder President
Kerala Olympic Association(KOA) is one of the several state Olympic associations affiliated to Indian Olympic Association. KOA functions in accordance to the constitution approved by General Council of Associations. KOA is registered as per Travancore-Kochi Charitable Societies Act. KOA office bearers & executive council are elected from associations general council and is called General Assembly.
Olympic Movement in Kerala started after the state had few Olympians. In the year 1949 well known athlete and state athletic coach M Raghavan Nair founded Travancore – Cochin Olympic Association. First meeting was attended by members of various clubs and sports enthusiasts. Mr. T N K Nair who was the manager of the Travancore team which participated in the Madras Provincial Games in 1932, was appointed the first president of Travancore-Cochin Olympic Association.
TCOA organised first state games at University Stadium on 6th & 7th January, 1950. Various clubs, orgnisations and police department participated in the games as state Olympic association had not been formed then. When Asian Games to Delhi in 1953, TNOA participated in the Madras Provincial Games in Athletics, Volleyball & Basketball and lost to Madras Province in Basketball & Volleyball.
Thiruvananthapuram Corporation gifted 30 cents of land at vantos junction, in the heart of the city for building headquarters. Funds for construction was raised through cultural programmes conducted at the initiative of Mayor of Thiruvananthapuram and with the help of state govt.
In 1956 when Kerala State came into being, TCOA was renamed to Kerala Olympic Association and Kerala team participated in the 1958 national games held at Orissa.